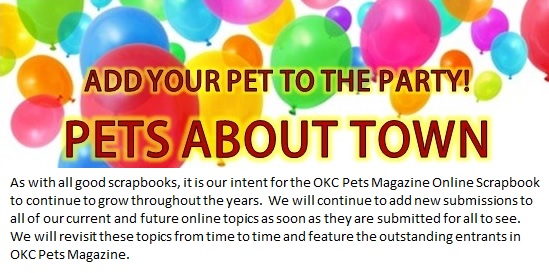 To submit a Pets About Town photo for OKC Pets Magazine, please email a high-resolution image to petpics@okcpetsmagazine.com, or mail a 5×7 glossy photo to OKC Pets Magazine, P.O. Box 14128, Tulsa, OK 74159-1128. Sorry, pictures mailed in cannot be returned.
Submit your Pets About Town
Use this form to submit a photo of your pet for listing in our online version of Pets About Town. We will post your photo shortly.